Simple. Precise. Animated.
Sasha Weather (Free version) forecasts with minimal resource from your phone.
Optimized for iOS 9 and Android 6.0 Marshmallow !

Easy-to-use and intuitive design
Sasha Weather is an App with minimal design.
It displays simple weather summary with animated icon at a glance while more sophisticated details with graphical projections are only one tap away.

Most accurate forecast with details
The lightweight App provides precise and real-time weather information from more than 5000 official weather stations around the world.
Details of precipitation, visibility, humidity, air pressure, UV index, snow depth, wind speed and direction are present in simplest way.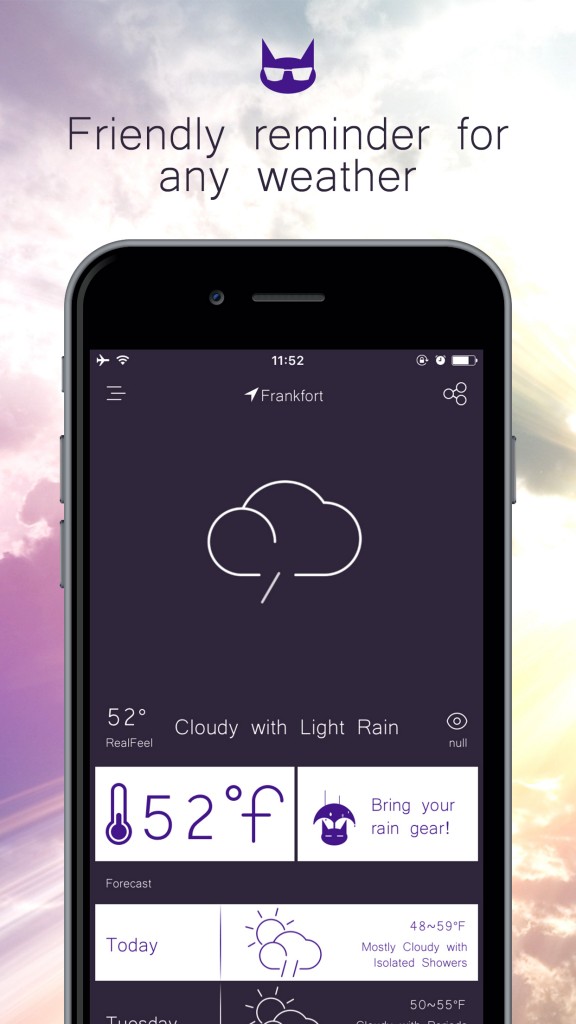 Friendly reminder for any weather
According to today's weather, Sasha the Cat will always provide useful suggestions for you to plan ahead.
Hence you won't be caught up in bad weather!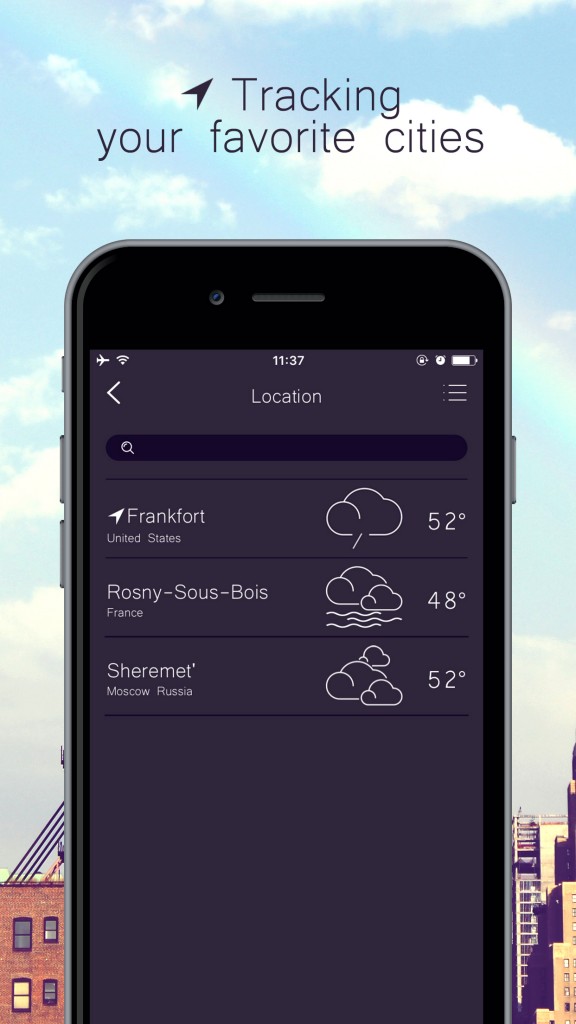 Tracking your favorite cities
You may add up to 10 cities to your favorite list so you may keep track of your loved ones around the world.
Feel free to organize the cities in any order, and browse their weather conditions in a quick flip.

Convenient weather widget
Widget available so you can glimpse on current weather condition without interrupting your work.