Ever wish there is a secret way to communicate with your friends?
Sasha Morse Flashlight is the answer! Not only it is a vintage torch in the dark, but it also serves as a wartime telegraph.
Sasha Morse Flashlight will show you a whole new experience with Morse code.

Retro Design, Nostalgic Animation
Unlike other similar Apps, Sasha Morse Flashlight combines vintage flashlight with wartime Morse telegraph.
Blending in with attractive animation, Sasha Morse Flashlight provides a truly unique experience.

Brightest vintage flashlight
Taking full advantage of the camera flash LED, Sasha Morse Flashlight turns on instantly upon App startup.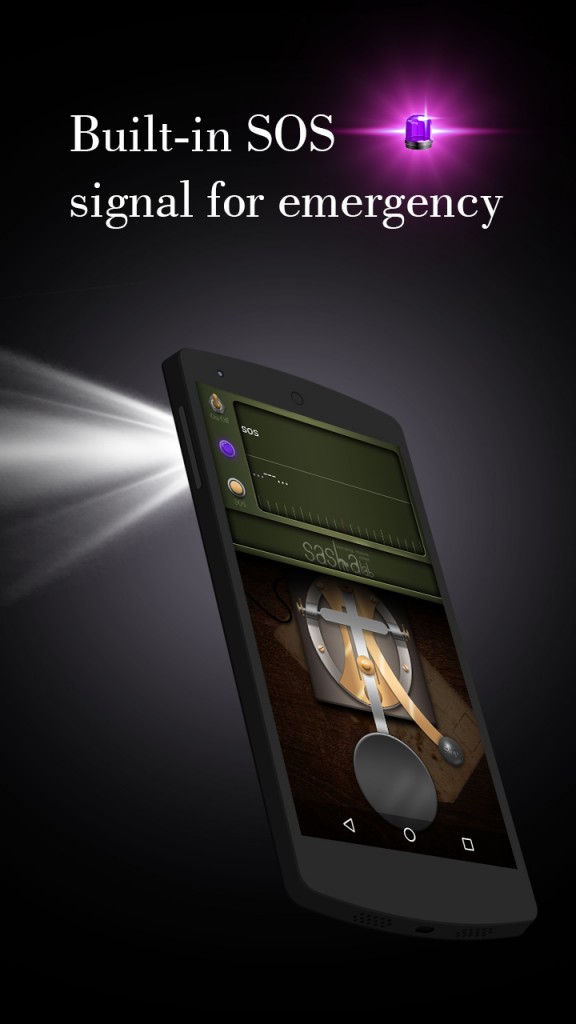 Built-in SOS signal for emergency
Sasha Morse Flashlight has a built-in SOS button that might be your life saver in case of emergency!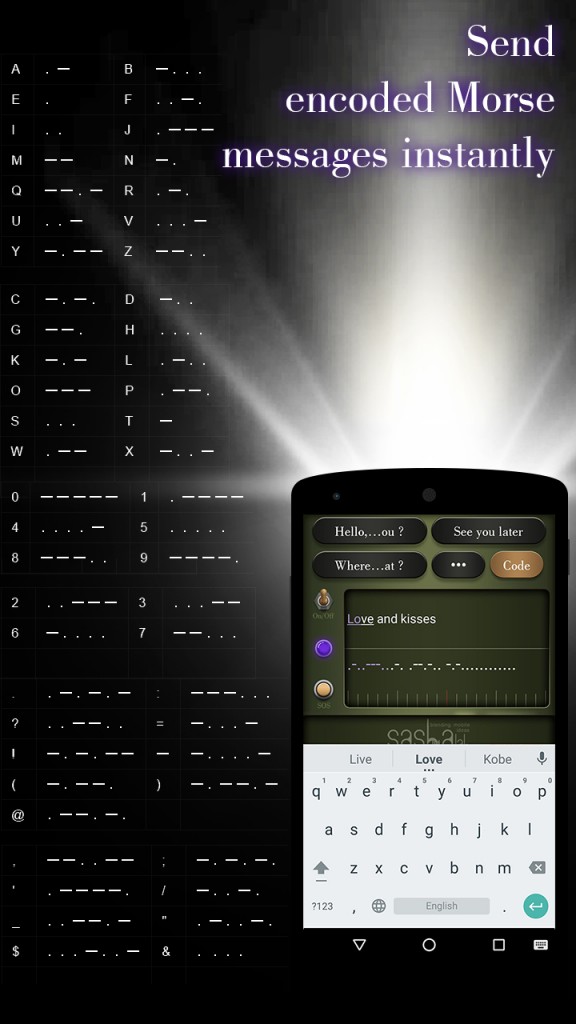 Send encoded Morse messages instantly
Sasha Morse Flashlight encodes English messages to Morse codes in flash and sound.
Users can easily learn the art of Morse code with a real-time transmission display and Morse code table.

One-tap pre-set messages
With the one-tap pre-set messaging feature, users can easily send customized messages through the App's simple interface.